The Role of Japan in World War II
When the Japanese attacked Pearl Harbor in December 1941, America was violently thrust into the most destructive war in the history of humankind.
Japan was on the march throughout the Pacific and a few hours after the attack in Hawaii, a group of Japanese warplanes led another attack on Clark Field. Clark Field was the main American airbase in the Philippines, in America's most forward and important territory in the Pacific.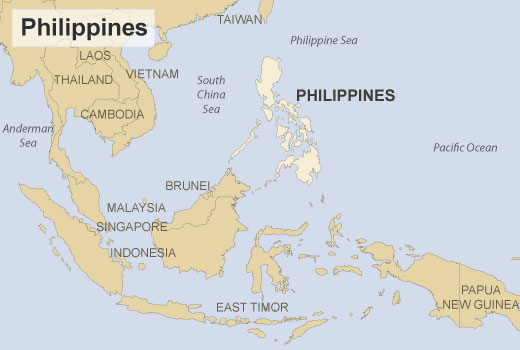 Map of the Philippines.
General Douglas MacArthur, who at the time was serving as the commanding general of all U.S. and Filipino forces, had only just heard about Pearl Harbor when his base was struck. A few days later, Japanese forces landed in the Philippines while American forces retreated to the Bataan Peninsula and Corregidor Island in Manila Bay. MacArthur and his men fought valiantly against overwhelming forces, until the president ordered MacArthur to Australia to begin the rebuilding of U.S. forces in the Pacific.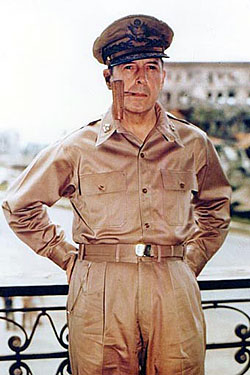 General Douglas MacArthur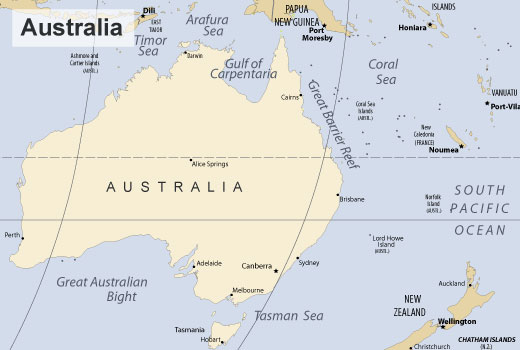 Map of Australia
However, not all of the American and Filipino forces were able to escape the plight of the Japanese. After months of intense bombing, thousands of American and Filipino forces conceded and surrendered on May 6, 1942.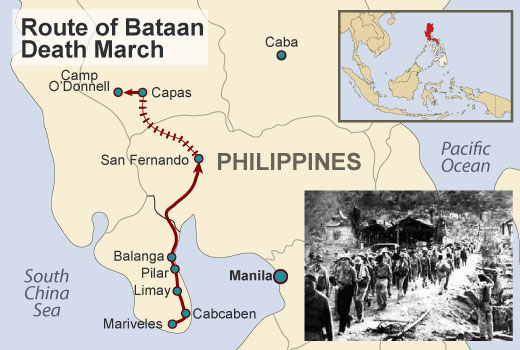 Map of the Bataan Death March route
Their struggles were far from over for those who surrendered, however, as the Japanese forced the Americans and Filipinos to march over 60 miles to a railhead where they were shipped to prison camps. Their journey would later be referred to as the Bataan Death March, since many either died or were executed during this forced march. For those who did survive, they would endure brutal, inhumane conditions while under Japanese control. Their plight, unknown during the war, was finally exposed at the end of the war, after they were freed from bondage.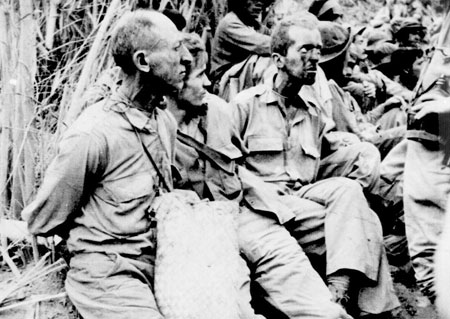 Prisoners of war.